Private Viewing – Western Lofts & Studios, Chicago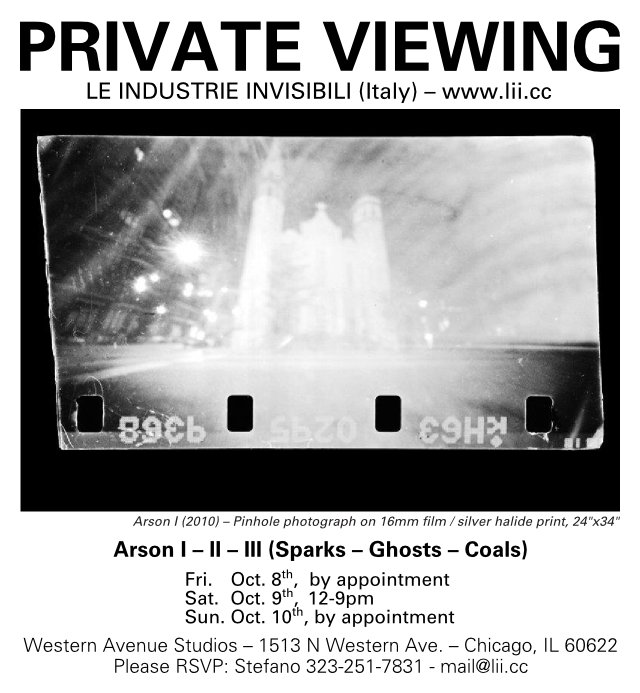 The Arson pinhole photography series has been brewing since September 2009, my first trip to Chicago, and now it's finally time for it to stretch its long legs.
Three series of 11"x14", 24"x34" and 4'x7' fiber base prints: night pictures taken in downtown, in the meat packing district and several other locations in Chicago, using tiny aluminum canisters turned into pinhole cameras with fragments of 35mm, 16mm and super 8mm film inside.
Each set was taken on progressively smaller film formats, and printed in a progressively larger scale: which results into growing grain, dust and scratches on the image; and the urban landscape eventually collapsing into monumental sized primitive shapes of mall logos and street signs.
Visiting times:
Fri., Oct. 8th through Sun., Oct. 10th by appointment
Sat., Oct. 9th always open 12-9pm
The artist will be present.