LII/SoFiET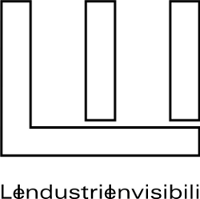 Le Industrie Invisibili (The Invisible Industries) is an "art production company" founded in 2001 by the artist Stefano Cossu, after his work The Invisible Hen.
LII creates objects, spaces and situations for everyday use. It is focused on the natural, personal and social reality as a continuous performance of events and ineffable, shifting relationships.
LII's main ongoing project, the Geoethics Building, is a meta-architectural project made out of "Rooms", installations spread out all over the world. Their goal is to reflect, in an unexpected or even completely twisted way, the role of our everyday living spaces.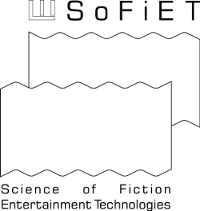 SoFiET (Science of Fiction Entertainment Technologies) was founded in 2006 in Los Angeles as a research branch of LII's.
SoFiET's research is focused on the threshold between fiction and reality, by means of pinhole photography. This technique, which produces an upside down image of outside reality through a tiny hole, becomes a medium to capture the double nature of light as a physical event and as a fictive projection of the world.
The fuzziness and the visual flaws, caused by a non-industrial construction of the cameræ obscuræ used and by accidental light leaks, are the main exterior features of SoFiET's images. They want to testify the flimsiness, and therefore the uniqueness, of the photographic image landed on the film almost by chance.